Hello everyone!
The Coronavirus is not a laughing matter but somehow most of us saw the silver lining in this and did some things we are all going to tell stories about in the distant future. We all had plans to do this and that during the year of 2020 but somehow the virus didn't stop us from doing some iconic things. This post will be an ode to the #QuarantineLife and a reminder for us to keep staying positive no matter what the situation in life is.
Here are a list of things we all did during the Coronavirus pandemic.
2. Watched a lot of movies/ TV series.
We missed on A LOT. With so many new TV series being introduced and movies being released like there was no tomorrow, there were so much to catch on. With the never ending heptic lives we had, this was the best time to kick your legs up and actually enjoy a good movie/ episode. I get it, this was the first thing that I did too!
3. Created a Netflix account for the first time.
This is something that makes sense to actually happen when people all over the world are expected to stay at home. So many new accounts were reported to be created. Thank god for Netflix, right?
4. Paid for extra money to increase your WiFi quota.
Not something out of the ordinary, but most of us carefree internet users paid and increased your quota.
5. Had video calls on Zoom and actually took pictures of it.
Zoom's popularity skyrocketed during this pandemic and everyone posting their zoom calls honestly started getting boring. But hey! It was fun while it lasted.
6. Wished this "time off" happened often.
It isn't everyday that you get to stay at home and actually forced to do it. In spite of studies and work happening, it was actually nice to be able to know that everything can be done at the comfort of your own home.
7. Actually stayed sober the entire quarantine.
With a lot of places closed, I saw that many people actually stayed sober the entire time.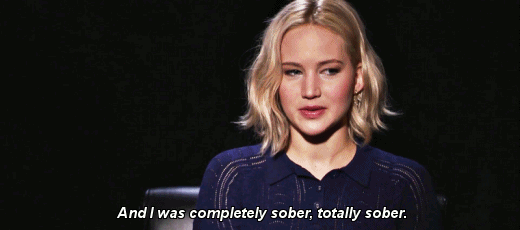 8. Got shocked about how you had lived life all these years.
Okay, so this I realized from a lot of friends who called me that they have really been thinking about their lives. I mean its obvious, times like this make us think deep stuff. RIP to our old selves- I guess? or maybe not- time shall tell.
9. Used the pandemic as an excuse not to work out.
*No one will see me for a long time, plus my gym is closed and we HAVE to eat what we have.*
"Mom! give me those damn sandwiches. And I'm doing this for my country by social distancing"
10. Shared a scary message/ photo or video about the Coronavirus to an adult on Whatsapp.
We all did this to worry either our parents, aunt, uncle or some adult. Not gonna lie, I did. #Guilty.
11. Thanked god that exams got postponed.
No explanation needed.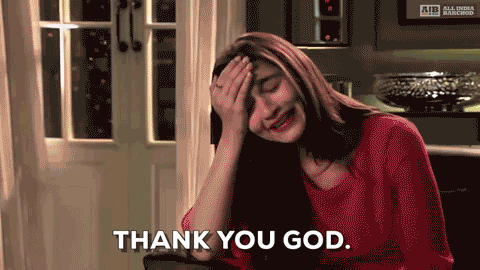 12. Got frustrated because you can't see your crush/ partner.
To those of you who are in relationships, at least you are in one. Stop complaining and be happy with what you have. However, the rest- not getting to see your crush for a long time?! I know it sweety, must be really hard. Don't worry it'll all be back to normal.
13. Started working on a passion.
Many of us started working on a long time passion we had and it has been a good opportunity to actually have time to work on it.
Nobody: ….
Me: "Hey guys, welcome to my blog! I hope you like my articles!" 🙂 lol
14. Tried Tik Tok and got addicted to it.
Most of us so bored and actually joined Tik Tok to see what the hype's all about. 15 takes later- "let me see how I can make my video go viral!"
15. Got frustrated over how ratchet your hair, eyebrows, nails and skin looked.
Let's not even go to think about it. But seriously imagine how long the lines will be at beauty salons once this is all normal!?
16. Gained weight.
Proud owner of a family pack! Comment below if this is you!
17. Learnt to cook.
So many stories, statuses, posts and shares happened for tons of people who tried out cooking. This really was a good time to put all those knowledge from Tasty videos into good use. I'm not going to lie, this is something even quarantine could make me do. Oopsie! But I did bake. Did it make you try at least something?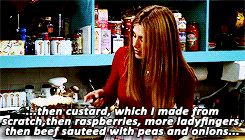 18. Was okay with not eating fancy food and was grateful you had food to eat.
This pandemic was such an eyeopener to us, and we just ended up being greatful for what we had. So much food was running low, but we somehow were able to manage it. We tried creative ways to make our food taste better and not to get out of the house and this was a time we honestly realized that we don't really need to be fancy to live the simple- less complicated life we used to live in.
19. Tried to do something crafty.
This could be either from like super DIYing to even trying to fix something broken. If it made you out on your creative hat, welcome to the club.
20. Joined a live stream of a celebrity on Instagram.
So many celebrities went live on Instagram and if you were lucky there were so many "concerts" by many famous singers. It was like the concert ticket you never had. The celebs made the live streams super interesting and starts like Jessie J actually made her room sparkle with night lights and torches and it was magical. It was a nice touch that they did to entertain us, and I was super hyped when they actually did so.
21. Contemplate about wearing makeup again.
The virus made it easy for a lot of ladies to actually let their skin breath for a while. Fast forward to normal days, now the countless hours of layer after layer of makeup on a daily basis is a question to really think about.
23. Got bored of being bored.
"Okay, I'm bored in the house and I'm in the house bored (bored)
Bored in the house and I'm in the house bored (bored)"
24. Became grateful for the life we have.
So many people got affected with the Coronavirus, and if you are reading this article it means that you are safe. I thank god everyday for my health and safety and you should too. We are all so luck so let's keep praying until this is virus is 100% eliminated and everyone is safe.
25. Called a long-lost friend.
Like I said before, we had a lot of time to really think about our past actions and thought about the people in our lives we wanted to keep close. Many of us really picked up the phone and said hi in a really long time.
26. Celebrated something while being quarantined.
In one way or another, most of us celebrated something while being quarantined. Let me know in the comments if you had a #QuarantineBirthday!
27. Learnt that you can actually survive without having to be fancy.
Nothing could beat a good old baggy tee and shorts.
"You have Gucci and Prada? Well my nada's wayy better rn. Thank you very much,"
28. Realized how content creators and talk show hosts were running out of ideas.
This was one thing that I started realizing. Check out this video Zach from the Try Guys make content about catching a fly! P.s- this is just one creator I realized who is going crazy while being quarantined.
29. Actually stayed in a queue to buy things without cutting the line. Emphasize stayed.
The lines we all stayed for hours in with people actually not cutting it. It really is wonderful how we can easily be disciplined as long as what's making us be so is deadly.
30. Didn't know what the date, month or time was.
Wait, what's the date today? And no it's not 6 o' clock rn its 10!
See what I mean?
AND FINALLY, A SPECIAL KIND EXPERIENCED THIS:
31. Did absolutely nothing but eat and sleep and regretted missing out on the #Quarantine experience.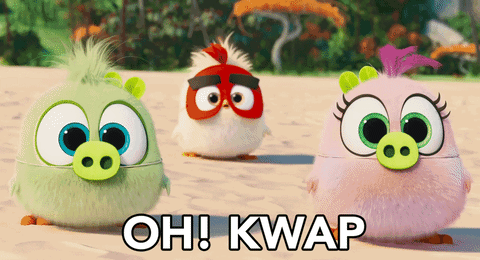 Okay!! That list was long. Which ones did you try this quarantine? Let me know the numbers in the comments below!
Having said all the points above, we have to realize how lucky and blessed we are to actually be experiencing these and not the horrifying sickness. There are so many people and families affected by this horrible pandemic, and those who are struggling to live without jobs and not having money. There are so many doctors and nurses who work tirelessly and having a cloud of fear if or not they will make it by the end of the day. Let's all just make sure that we stay home and help our communities to overcome the Coronavirus. Do anything at home. If you are not having the best time because of this pandemic, talk to a friend or your family member or even me. We are there to help you. Let's all pray to all Coronavirus helpers from Doctors, Nurses, Teachers, Forces to all our gorcery owners and food providers that they are safe and thank them for going that extra mile just to make sure we have our basic needs.
We will get though this, and only if we are "all in this together!"
Hope that you guys enjoyed reading the article!
Hugs,
Kusali