Hello everyone!
You should know that I have been a Taylor Swift fan since I was 13 years old (Taylor really does know how to make 13 special). The first song that I ever heard of her was You Belong With Me. It used to go on repeat in the morning show on the radio, and on my way to school it was my jam. This is going to be one long article- just a heads up!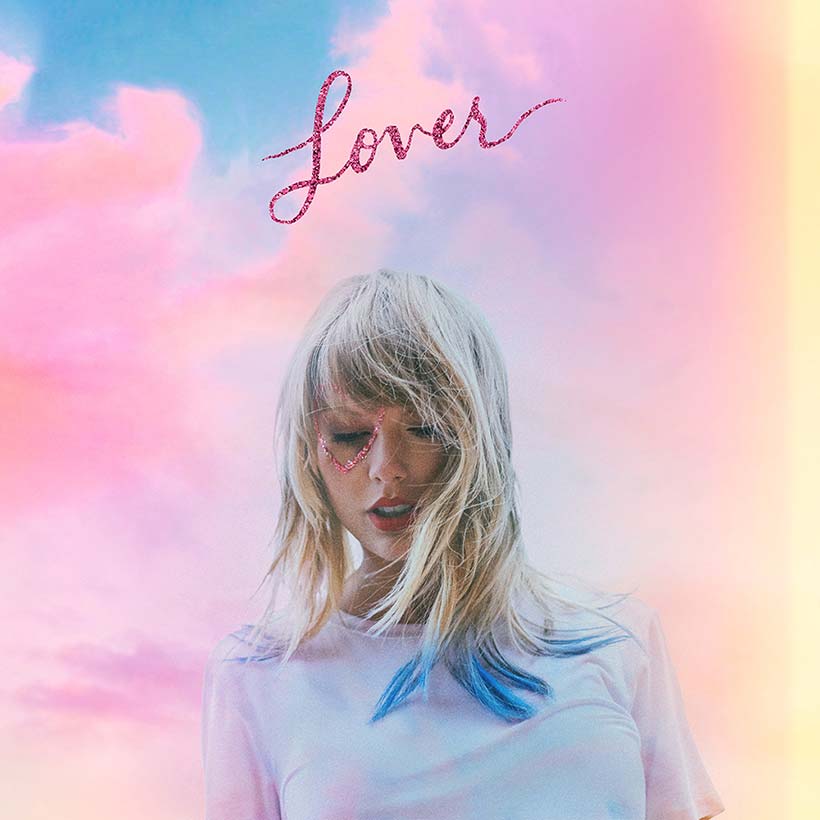 8 years later and just two days ago Taylor FINALLY released her latest album- LOVER. This is her 7th album and honestly this is her best work yet. The overall aesthetic of the album is based on romance and how everything can be seen in a romantic gaze. In the Lover's Lounge live in YouTube Taylor explained the album as "It is an album that celebrates love in all of its complexity- not only just flowers and sunshine. It's really an exploration of like the kind of patchwork quilt of emotions that go into any sort of love that you feel."
The packaging of the album is really out of the world, and it is so subtle but has a lot going on. The pastel hues and girly vibes make the album photo shoot any little girl's dream. A young photographer named Valheria Rocha was discovered by Taylor, and given the opportunity to do her album photo shoots! Her shots are so amazing!
Here are some images from this album's photo shoot.
Track list
The album has 18 tracks- the most ever in any of her albums.
Track 1: I Forgot That You Existed
Track 2: Cruel Summer
Track 3: Lover
Track 4: The Man
Track 5: The Archer
Track 6: I Think He Knows
Track 7: Miss Americana & The Heartbreak Prince
Track 8: Paper Rings
Track 9: Cornelia Street
Track 10: Death By A Thousand Cuts
Track 11: London Boy
Track 12: Soon You'll Get Better (feat. Dixie Chicks)
Track 13: False God
Track 14: You Need To Calm Down
Track 15: Afterglow
Track 16: ME! (feat Brendon Urie of Panic! At The Disco)
Track 17: It's Nice To Have a Friend
Track 18: Daylight
Music Videos:
ME!
Taylor started teasing her Lover era earlier this year with pastel themed pictures on her Instagram. Later, in April 26th she released her first single in the album called ME! – a vibrant, self-love song along with Brendon Urie of Panic! At The Disco. She released the music video along with this and it showed a continuation from her previous era Reputation with a pink snake bursting out to be a million of butterflies.
You Need To Calm Down
Next came her vibrant multicolored gay anthem (which is so catchy and honestly EVERYBODY NEEDS TO CALM DOWN). You Need To Calm Down that talks about pride and how to really mind your own business. Taylor narrates her proposition like a boss. This video has many cameos including executive producer Todrick Hall, Ellen DeGeneres, Ryan Reynolds to even Katy Perry.
Here is the full list of celebrity cameos:
Dexter Mayfield, Chester Lockhart, Hayley Koiko, Jesse Tyler Ferguson, Laverne Cox, Justin Mikita, Todrick Hall, Ciara, Hannah Hart, Bobby Berk, Adam Rippon, Tan France, Karamo Brown, Antoni Porowski, Jonathan Van Ness, Ellen DeGeneres, Adam Lambert, RuPaul, Billy Porter, Ryan Reynolds and Katy Perry
Lover
On the eve of the album release, she released the music video for her title track Lover, and it was so much of love and happiness and put into it. It definitely showcases Taylor's romantic feelings for her "Lover" Joe Alwyn. God bless them both. Taylor is in love. True love. The concept that had inspired Taylor for this music video is from one of her lyrics in her album 1989. Taylor had seen two of her best friends in love and because it was so beautiful she wrote a song based on them called You Are In Love. In this song the lyric " and so it goes, you two are dancing in a snow globe round and round" had inspired the whole concept of the video.
Check out her 3 music videos:
Deluxe Versions
2019 is the 13th year of Taylor's career (Damn girl) and as all Taylor's fans know that its her lucky number and she's obnoxious about it. Therefore in order to commemorate her journey throughout the years, she knew she had to do something special for her beloved fans (apart from releasing an amazing album of 18 songs that is!)
In the Lover's Lounge YouTube live stream, she said "In the 13th year of my career I really wanted to do something exiting and retrospective and nostalgic, and what more nostalgia could you possibly hope for than taking up your old journals."
There are 4 deluxe versions in Lover and each has 30 pages from her diaries throughout her life since 13 years of age. All journal pages are completely unique content and vary by each version. (120 pages of her diaries!) It also gives the opportunity for you to make it your own journal as well. The deluxe in addition has a lyrics booklet, the most beloved poster and of course the CD. Each poster varies by version and is also photographed by the amazing Valheria Rocha.
I got myself version 1 and version 4- click here to read more about them! The CD this time looks so magical!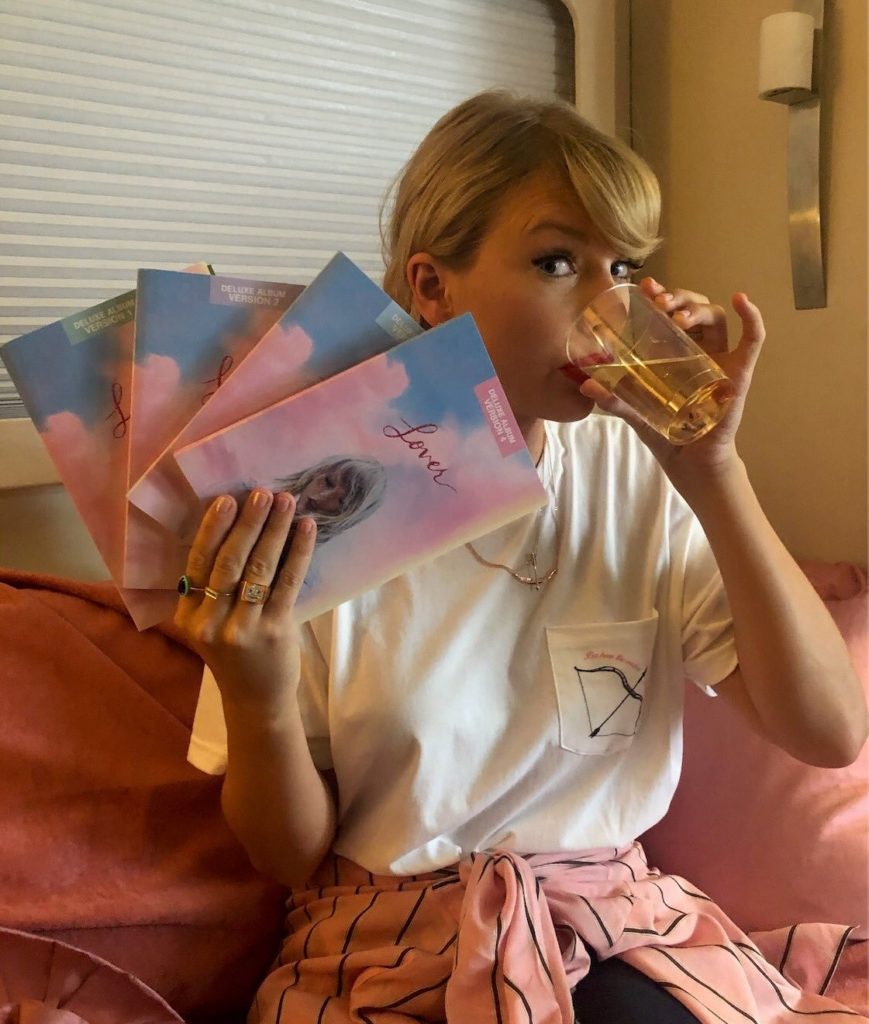 Stella x Taylor Swift
With the release of the album Taylor also released a limited- edition merch line along with British designer Stella McCartney. Taylor had name checked Stella the song "London Boy" and when she had played the song to Stella asking if it was okay, Stella had the idea to collaborate and come up with a merch line and the idea made perfect sense.
According to Stella the inspiration that led to this collaboration had been Taylor herself and the album itself- the tracks in it and the overall theme of love. "The album has a specific mood board", she said. "It reminded me being a kid on the road with my family who also shared a similar industry to yours (Taylor's). The summer of love and all these colours and all the air brushing and stuff and also the song titles as well were really inspiring. So, we did this kind of merchy type of toury kind of visual."
See pictures of the merch campaign here.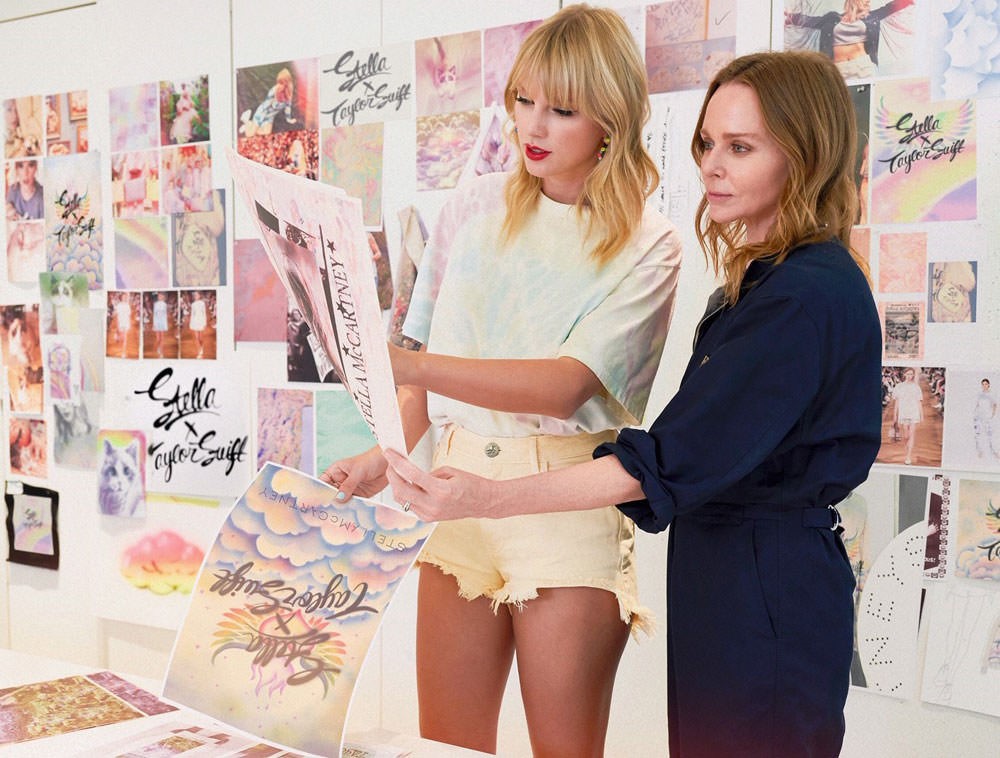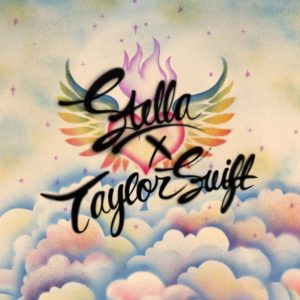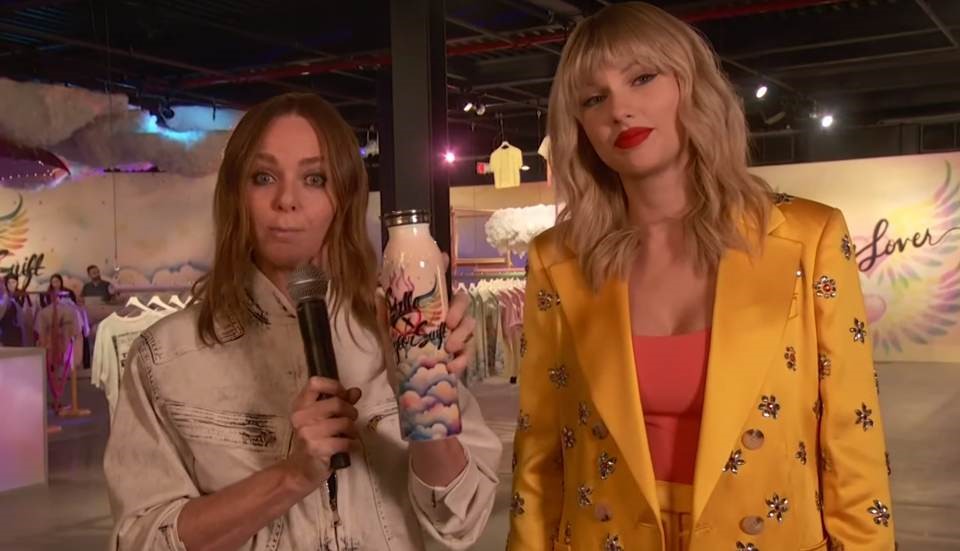 YouTube Lover's Lounge Live stream
YouTube and Taylor had organized a YouTube live to celebrate the album release eve with her fans around the world.
The setting for the event was kept secret, but Taylor and her management had invited super fans from around America and the world to be a part of this. The event started off with screaming fans, who were still shocked and excited for the fact that they get to celebrate the eve of the most awaited album with their favourite singer in the world.
It was 30 minutes of deluxe version sneak peaks, Q&A's, an interview with Stella McCartney and a live preview of the pop up store in New York, a video about the album photoshoot, a live performance of Archer (this was the first performance of the song) and ended with the release of the Lover music video!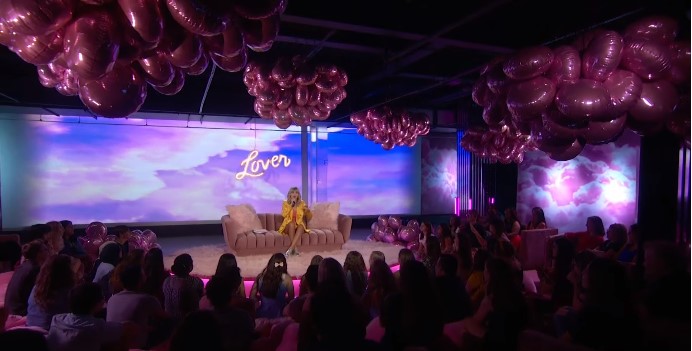 All this said and done, Taylor Swift has yet again aced her job. She only gets better and younger with time. A true work of art.
Looking at her current performances, I simply can't wait to see how amazing, vibrant and colourful the Lover world tour will be!
"I Promise that you'll never find another like me!"– she said.
Hope that you guys enjoyed reading this article!
Hugs,
Kusali.