With the new year just dawn on us, it is the perfect time to make new plans and to challenge yourself. Speaking of which, having a good hair day is almost impossible and with the new year we all want to be a new person. As you guys know, INH Hair is one of my favourite hair wig/ accessories and hot tool brand and today I'm going to show you how easy it is like to feel like a new woman or man every single day. Once again, thanks INH for sending me out these lovelies so that I can share it with my amazing readers <3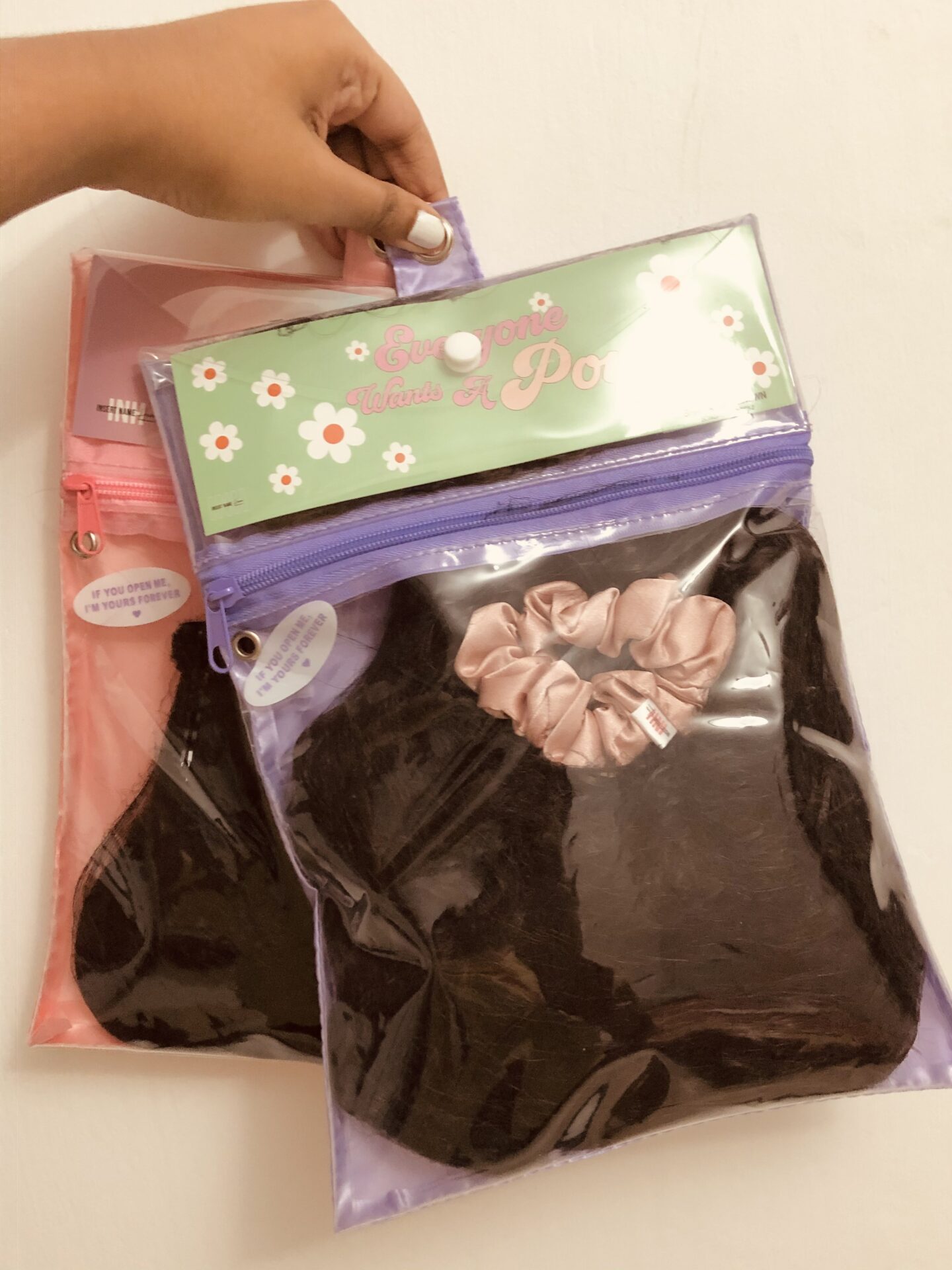 Your hair is one of the most eye catching feature that you have and we all dream of having good hair days, everyday. Some concerns that we face are issues like commitment and hair damage and this is why INH should be your best friend. If you are like me then you know that we love to change our hair very often.
In today's article, I'm taking you guys through two of INH's top selling wigs and will show you how you can change your look (and alter ego) in a matter of minutes.
*******
Okay, but can we please take a minute to appreciate this packaging! It's adorable! Each wig comes in it's own package which is designed to make it easy for you to store them as well.
Each pony comes with:
1. A sample pony (to colour match your hair before you break the seal in the actual pony)
2. The ponytail in all it's glory
3. Hair pins
4. An adorable INH branded scrunchie
First things first and let me take you guys through the two wigs.
Drumroll please!
This is Shayla (the curly one) and Brit (the sleeker one)!
If you have trouble selecting the perfect hair shade for you, you can always DM INH on Instagram and get it colour matched from their experts.
Shayla is an INH favourite and this clip-in curly ponytail extension is 26 inches and has long, loose spiral waves.
This is the wig that took Instagram by storm and one of the more fun alter egos that you can channel. Especially to me, with my straight hair you can see that I had so much fun with this look!
Shayla comes in 12 different hair shades (mine is black brown).
Fun Facts:
APPLICATION- Full Wrap
LENGTH- 26″
WEIGHT- 125 grams
MATERIAL- top tier Japanese synthetic fiber
PRICE- $49.00 USD
(Application of the wig is mentioned further down in the article.)
Brit is another popular INH favourite and this to is a clip-in curly ponytail extensions that is 26 inches in length with long, soft waves.
This ponytail is more or less how my natural hair looks and I kid you not my dad didn't even realise I was wearing a wig when I wore this at home. So trust me guys, it looks natural and effortless.
Brit comes in 11 different hair shades (mine is black brown here as well).
Fun Facts:
APPLICATION- Full Wrap
LENGTH- 26″
WEIGHT- 175 grams
HEAT RESISTANCE- Heat resistant up to 320°F
STYLE- Smooth with soft waves towards ends
PRICE- $49.00 USD
(Application of the wig is mentioned below)
Here's how easy it is to apply the wigs!
(Content courtsey to INH Hair)
Like I said earlier, the ponies comes with a sample piece so that you can test it with your natural hair. INH recommends to return the package without opening the main ponytail because it could be used by someone else. Also, just look at how cute the scrunchie is! I had to take a closeup shot just to appreciate it!
My overall thoughts on the ponies are a 10/10 and I am genuinely saying this because it is the most easiest way to change my look. You guys should know by now that I look for quick and easy fixes and INH never fails to deliver just that. Convenience at it's finest! I 100% want you guys to check them out and make your purchases because it really is worth the money (and time).
And once again without fail, INH came to the rescue!!
Hope that you guys enjoyed reading this article!
Hugs,
Kusali.