*Disclaimer- I didn't want such an important topic to be written in some fancy bullet points and have cute pics. This is going to be one long article, so buckle up!!
Oh! and BTW, you're going to know what exactly you're good at by the end of this article!!*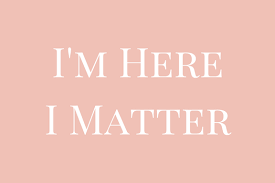 Hello everyone!
Finding out what you are really good at simply means earning out of doing what you love.
This is a question most of us try to answer on a daily basis and it is ambiguous and frustrating not to have an answer to this question. On top of that sometimes we see some people have it all, and I get it- it's upsetting. What is the secret behind all these so called "happy" people? Is it all just pretend? I'm no pro in life coaching, but here is how I see the answer to this question in my eyes.
Like I said before; in my personal opinion, I think the reason why most of us think about this question because we are not happy with what we are doing. It's mostly because we feel like we have so much energy from within that we know that it is not put into the right thing. This frustration increases when we go on social media and see other people live life and enjoy having similar interests as us. We all want a stress free life. Just like them, you also would also like to know the secret how you can never feel like working, but make money come into your bank account automatically. Don't worry- I got you covered.
This article is a bit different in style. First it takes you through a 5 step process to clear your mind. Please read it through before you go and do the little activity I made for you to find out what you are good at! (it isn't a workout- just a little activity on a sheet of paper.)
Be true, be you.
First of all, it is important to be true to your self. Forget about your status and let go of your ego. You need to understand your strengths and what makes you better in something than someone else. Being authentic is so important nowadays in a world of following trends. If you think it in this way, the most successful people in this world are those who didn't follow trends and those who didn't fit in. Don't be ashamed of things you are good at- especially if they are the most odd things. Honestly, if you are good at doing something not general, chances of you being successful are really high.

2. Have an open mind.
You need to have an open mind enough to realize that just because you either got the best grades in your area or another person is doing something that seems simple or have been doing a particular job for the last 5-10 years or even because you earn a ton of money doesn't necessarily mean that you are good at something you do. Why I am saying that is because some people just tend to work "hard" (NOT SMART) and eventually make a sale on a job that they might not necessarily like to do or sometimes even luck just happens when you are at the right place in the right time. Having said this, you should NOT COMPARE yourself to other people. This is where a lot of people go wrong and eventually give up on what they are good at. As the saying goes- "don't compare your 1st chapter to someone else's 10th chapter."
In order to do what you like, you have to find your inner passion. Then we can see how we can earn money out of it.

3. Don't care about fitting in.
Like I said before change can't be made if you are doing exactly what someone else does. We all are unique in our own ways and it is important to try to do something that we really like. Have your own unique style of work. This could be something so simple like having your own style, your knowledge about a certain subject, your creativity etc. I personally know a lot of people who worry about what everyone else thinks of them. It could be frustrating and honestly why bother about someone else? If it makes you happy go ahead. You need no validation from anyone else than yourself.

4. Forget about instant results.
This is one thing I have seen a lot of people expect. It is natural that we all like to see overnight success and relax. But on the other hand we all know that its not true. You have to come into realization that sometimes things can take time. If you are willing to be patient and keep working smart on what you are good at, chances of making a career out of it will be faster. All of this said, I do not advice anyone to leave their current jobs just yet. You need to make sure that whatever is that you like to do will take time, and you should be smart enough to understand that you need to fund yourself while doing so. Even if you are already have commitments- don't let it stop you. Get out of your comfort zone and even if it means only 3 hours of sleep so be it. Passions just don't turn into careers overnight.

5. Make sure you have fun.
Life is too short to be stressing about things that don't really matter. If you honestly don't care about your job and even if your boss yells at you and it doesn't worry you means that you are likely doing the wrong job. See, if you were in the right job you will put effort and your boss would not even yell at you in the first place- so yeah, wrong job. Like I said before- just because you realized it now, please don't give your resignation tomorrow. This is the best chance for you to start working on what your real passion is/ what you are really good at. The best thing about doing what you love is that no matter how hard it can get- you will not feel it. You will be pumped with adrenaline and that's exactly how you should feel like.
Now that you have gone through the 5 step process, here is a simple activity for you to know what you are good at:

Take one sheet and divide it into 2 columns.
THE TALENT SECTION: In a left side of the sheet, write down a list of hobbies, strengths, passions that you have and things you like to do. (Make this list have even the wildest ideas! Also, don't worry if the list is long or not-we are going to filter it.)
THE CAREER OPPORTUNITY SECTION: In the right side of the sheet, write down any career opportunities of your choice that you could have. Remember not to worry about the salary and time needed to make actual money. Forget about money altogether here. Just write down what you would like to do. Once again, craziest ideas are the most welcome!
MIX AND MATCH: Now match the talents that you have with the careers section. For example if you had presentation skills and cooking as talents and marketer and chef as career opportunities, match the presentation skills with both careers but cooking only to chef. (Optional- allocate one colour per talent to avoid confusion).
COUNT: Count the number of talents there is to each career opportunity and see the career with the highest number of your talents.
THIS IS SIMPLY WHAT YOU ARE GOOD AT!

It is very important to understand that in order to realize your true self, you first need all of the junk in your mind to be out and to be in zen. Finding what you are good in life isn't really hard at all- you just need self discovery. Think about your result from the activity and see if you would love to commit the rest of your life doing so and start working on it. Be smart with your decisions and keep breaking boundaries. The sky is the limit and yes, YOU CAN DO THIS!!
I really hope that this article helped you guys, and I thought a lot before I wrote this so that I can make it to be as simple as possible. Please do let me know in the comments below if this article helped you even in the slightest way!
Hope that you guys enjoyed reading this article!
Hugs,
Kusali.