Today I'm writing an article that I'm super excited to write about, and that (as the title says)-
I GOT MY VERY FIRST TAYLOR SWIFT MERCHANDISE!!!
I have LOVED Taylor Swift ever since I was 13 years of age, and I simply adore her. Her music is so good and the lyrics- don't even get me started on that. The lyrics are so pure and relatable and she write and later sings them with her heart. I honestly can hear her emotion in her voice even if it is a sad song or even a very happy cherry one like ME!.
Lover has been an album that I knew was different, because this year when the album got released I had a very good feeling about it. The first single ME! was so cheery and bright and even the music video was amazing and showed us what a pastel coloured wonderland should be.
You can read about the entire Lover campaign here.
To be really honest, I never was able to afford TS merch. Its so expensive, plus shippping is bonkers and the price they charge to Sri Lanka is sooooo high. I love T, but priorities. Anyway, you can read my long hectic way of getting my merch on my Instagram. Hit up a like and follow me to show some love 🙂
Anyway I got two out of the four deluxe versions and tbh, they are amazing! The diary entries start from 13 and go up to 27 years of age, and Taylor thoroughly expressed in her journal entries with her experiences and her way to success.
You should be able to see my excitement from my smile in this photo. A picture says more than a thousand words!
We are what we love. Aren't we?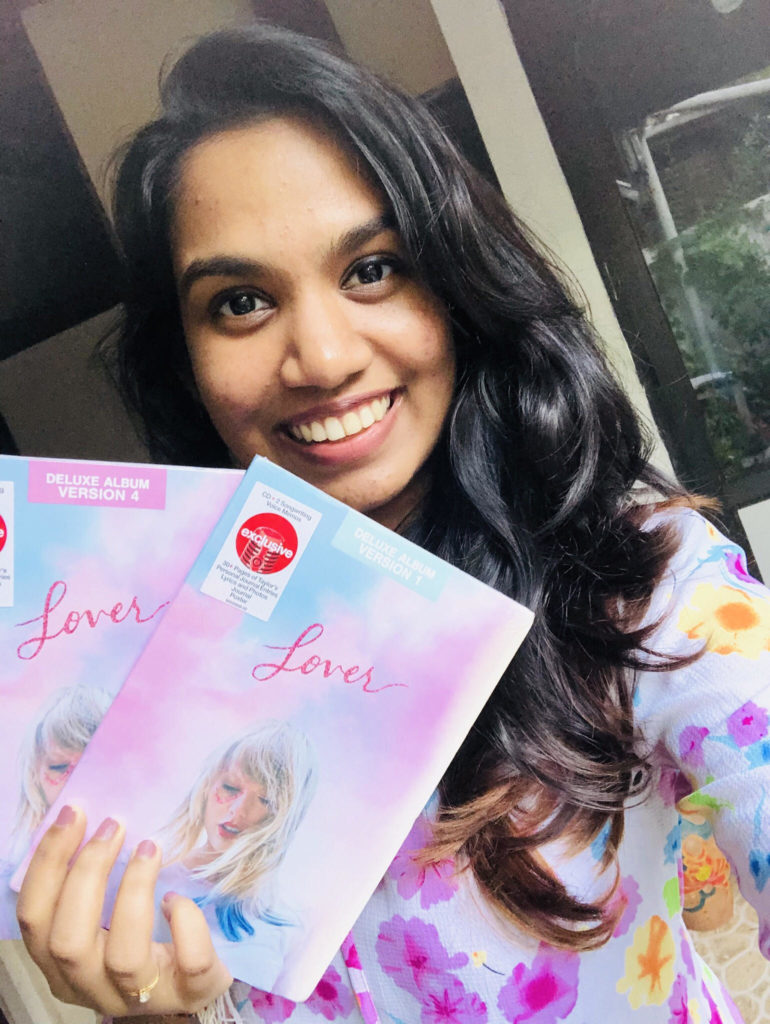 If you want to read more about Taylor Swift Lover album release, the photo shoot and the Stella x Taylor Swift collection to get the whole idea about the campaign click the buttons below! 🙂
These are what the covers look like for the 2 versions. You can see that it varies by the different pastel coloured label on the top of the book. I got mine from Target, and that's why I have the Target exclusive sticker in mine.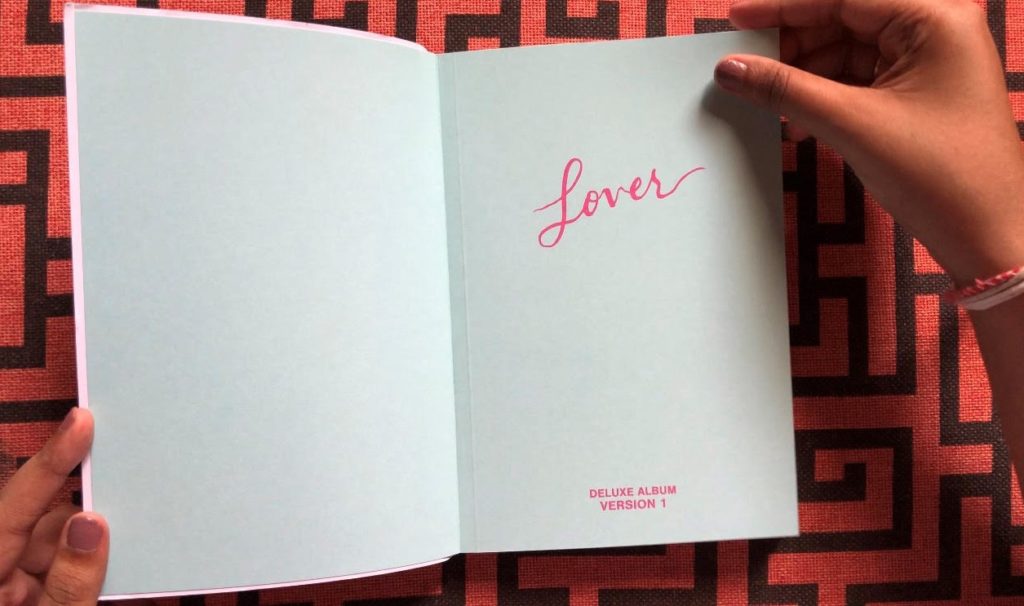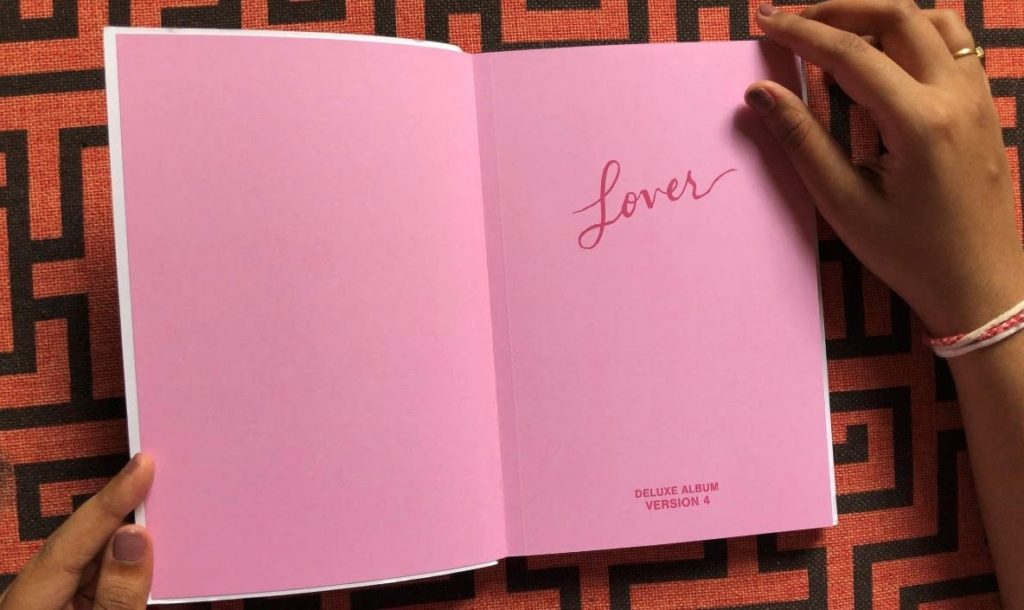 As you can see, each book is different with the pastel colour on the label being the opening colour of every book.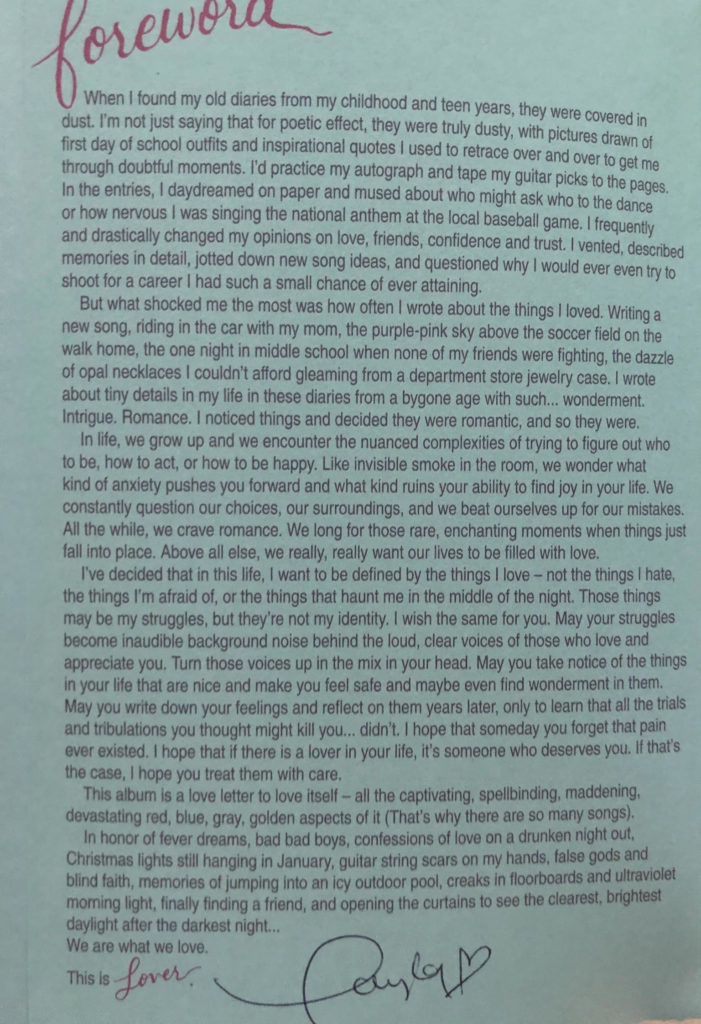 Pictures from the Album cover Photo shoot by Valheria Rocha. You can read more about the photo shoot + see all the photos taken here.
And last but not least, the POSTERS!!!!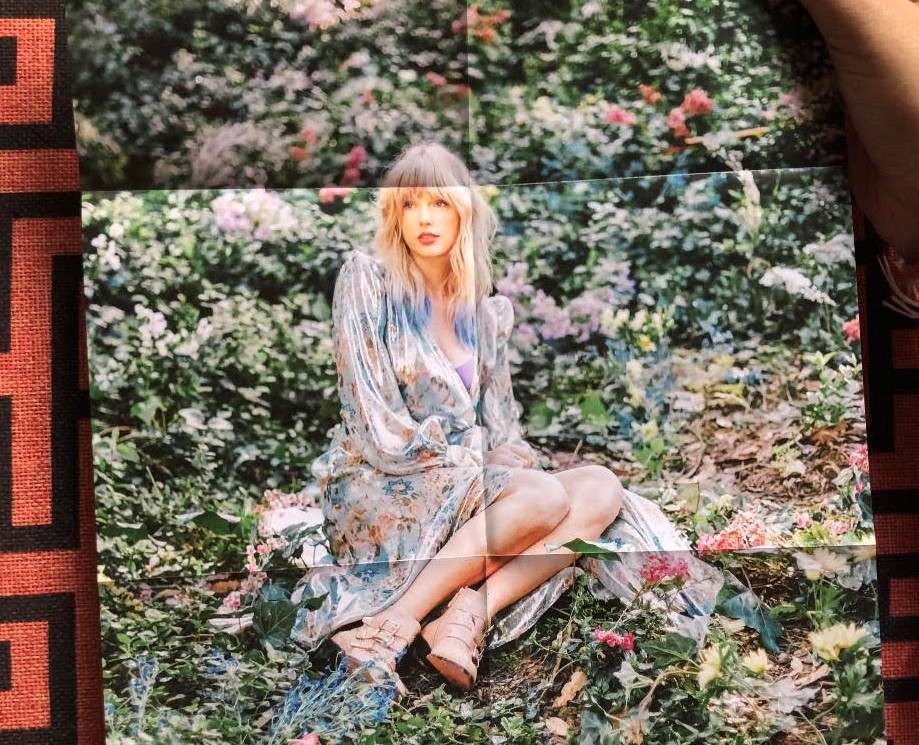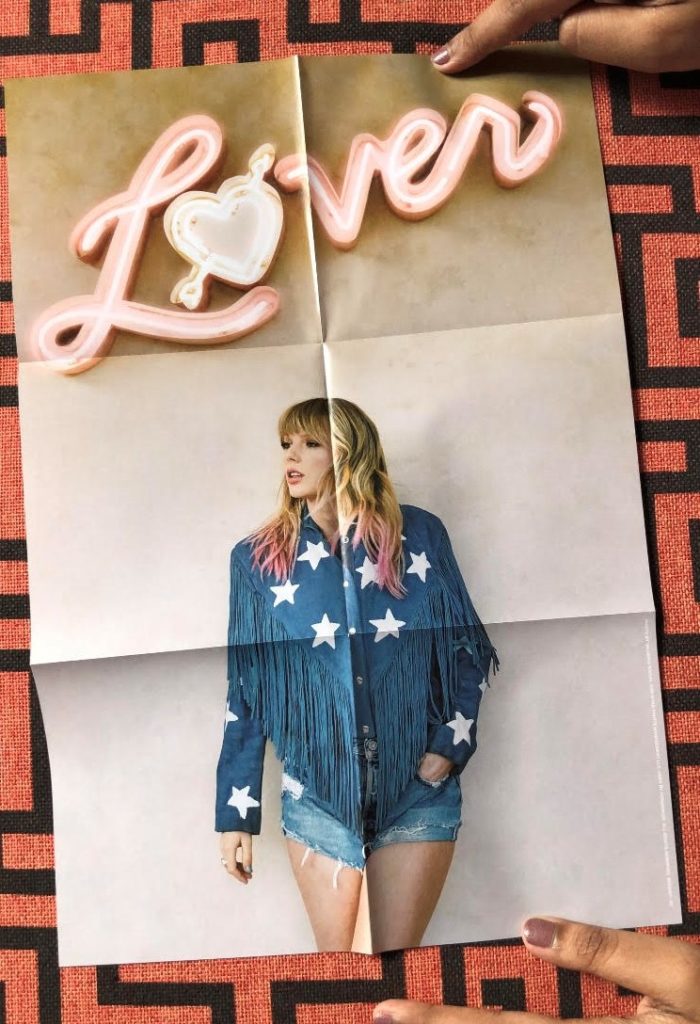 The back cover of the book contains a pretty picture of Taylor in the beach, breathing in the scent of the ocean and also sporting a pretty pink heart around her eye.
I am so excited still that I honestly can't believe that I actually OWN two of her deluxe versions. It's crazy! I have two posters you guys!
When you love your life, your life loves you back. It makes your life a blessing and makes the whole process of living worthwhile. I don't mean to say that life is supposed to be surrounded by materialistic things, but more of rather being happy with the blessing in your life.
So count on your blessings to live, laugh and love. This is lover.
Hope that you guys enjoyed reading this article!
Hugs,
Kusali.